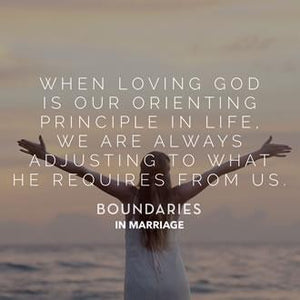 I (Dr. Cloud) was once meeting with a couple who had given up hope in their relationship. I knew that they were at the end of themselves. From their perspective, divorce was the next option. At the same time, I knew that their problems were curable. I felt that we first needed to put this couple's hopelessness on the table, so I asked, "Do either of you have any hope for this marriage?"
"No, we don't," they both finally admitted.
Then I said something that threw them: "Good! Now we can get to work."...
---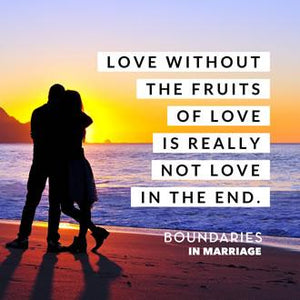 George sat in my (Dr. Cloud's) office, despondent. His wife, Janet, whom he loved deeply, had just moved out because he had lost another job. A very talented person, George seemed to have everything he needed for success. But he had lost several good jobs because of his irresponsibility and inability to follow through. Bosses loved the talent but hated the performance. And after several family disruptions because of his failures, Janet had had enough.
"I love her so much," George said to me. "Doesn't she see that?"...
---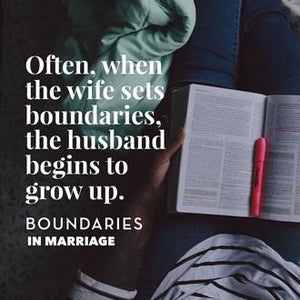 Whenever I (Dr. Townsend) talk about a wife setting boundaries in marriage, someone asks about the biblical idea of submission. What follows is not a full treatise on submission, but some general issues you should keep in mind.
First, both husbands and wives are supposed to practice submission, not just wives. "Submit to one another out of reverence for Christ" (see Ephesians 5:21). Submission is always the free choice of one party to another. Wives choose to submit to their husbands, and husbands choose to submit to their wives....
---
I (Dr. Cloud) was talking to a young man one day about his girlfriend. He was thinking about getting married, and he had questions about their relationship. Several times during the conversation, he said that something she did or something about the relationship did not "make him happy." It was clear that this was a theme for him. She was not "making him happy."
When I asked, he said that she wanted him to deal with some things in the relationship. He needed to do some work that took effort. It was not a "happy" time. When he had to work on the relationship, he no longer liked it....
---
When my wife, Barbi, and I (Dr. Townsend) were first married, we used to have conflicts about conflict. Looking back, it's kind of funny as I later went on to write a Christian relationship book called Boundaries in Marriage. Imagine watching us have boundary conversations about how bad our marriage boundaries were. Barbi's approach to conflict was to avoid it. My approach tended to be more blunt. We'd talk about a problem and it wouldn't go well. One of us would misunderstand, we would pull away from each other, and the problem wouldn't get solved.
One day, I asked Barbi, "When we argue, I never stop loving you. Is there anything I can do to make this better for you?" She thought a minute and said, "Maybe if you let me know you love me before you confront me, that might help."...