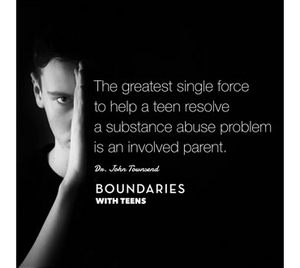 It's every parent's nightmare: having a teen on drugs. This is not life as God designed it. Substance abuse causes the breakdown of all that is good. Enslavement replaces freedom. Detachment replaces love. Chaos replaces order. Despair replaces hope.
Many young people abuse alcohol and drugs, and this problem is not likely to go away anytime soon. I (Dr. Townsend) can't overstate the danger of substance abuse. It can, and often does, lead to poverty, injury, disease, and death....
---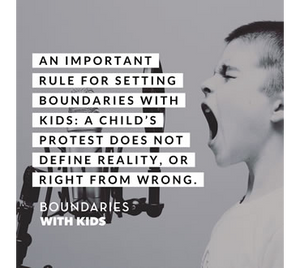 Boundaries with kids begins with parents having good boundaries of their own. Purposeful parents stay in control of themselves. If your child is controlling your decisions by protesting your boundaries, you are no longer parenting with purpose.
Terri was having problems with her thirteen-year-old son Josh not doing his homework. I helped her come up with a plan ...
---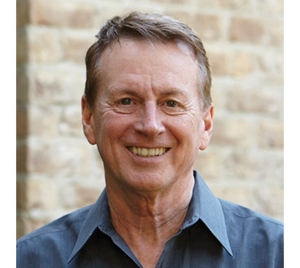 Question: What kinds of consequences are appropriate for a 39-year-old daughter who refuses to take responsibility for paying a college loan that her father and I co-signed in good faith?
Answer: First, let me say that I'm sorry to hear about your situation. I know that it can feel uncomfortable to be at odds with your adult child.
In this situation, your first decision is to approach your daughter in a vulnerable way and describe how her behavior is impacting you. You could say something like ...
---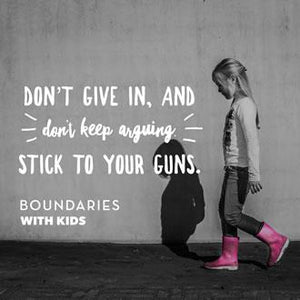 In one family I (Dr. Townsend) know, seven-year-old Taylor was going through a titanic power struggle with his mother. Sometimes, she wondered if setting boundaries with kids was actually possible. Taylor fought any "do" or "don't" she said. Finally, his mom went to his bedroom to talk to him. As she opened the door, a cup perched on the top of the door tipped over, covering her from head to toe with milk....
---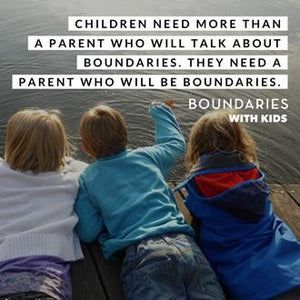 Children need more than a parent who will talk about boundaries. They need a parent who will be boundaries. This means that in whatever situation arises, you respond to your child with empathy, firmness, freedom, and consequences. This is how God handles his children, and he is our model. But, sometimes parents contribute to the problem by trying to justify their kid's behavior, rather than addressing the issue.
Setting boundaries with kids isn't about "making" your child do anything. It is much more about structuring your child's existence so that he experiences the consequences of his behavior, thus leading him to be more responsible and caring....