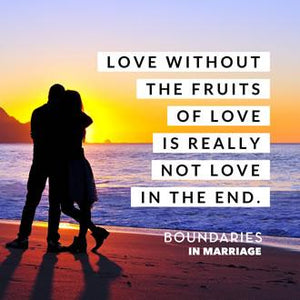 George sat in my (Dr. Cloud's) office, despondent. His wife, Janet, whom he loved deeply, had just moved out because he had lost another job. A very talented person, George seemed to have everything he needed for success. But he had lost several good jobs because of his irresponsibility and inability to follow through. Bosses loved the talent but hated the performance. And after several family disruptions because of his failures, Janet had had enough.
"I love her so much," George said to me. "Doesn't she see that?"...
---
Several years ago, I (Dr. Cloud) went to a conference on working with character disorders, and the instructor was giving a list of priorities to psychologists who treat them. "Character disorder" is a catch-all term, but one way of defining it is "people who do not take ownership and responsibility for their lives."
I will never forget what the instructor said about the number-one priority—other than protecting your personal safety—in treating character disorders. He said, "As soon as there is any kind of deception, stop everything."...
---
The person you love the most and have committed your life to is an imperfect being. This person is guaranteed to hurt you and fail you in many ways, some serious and some not. You can expect the failures to come....
---
"I know I'm supposed to forgive," a woman said to me (Dr. Cloud) at a recent seminar. "But, I just can't open myself up to that kind of hurt anymore. I know I should forgive him and trust him, but if I let him back in, the same thing will happen, and I can't go through that again."
"Who said anything about 'trusting' him?" I asked. "I don't think you should trust him either."
"But you said I was supposed to forgive him, and if I do that, doesn't that mean giving him another chance? Don't I have to open up to him again?"
"No, you don't," I replied....
---
Sarah had been working on major boundaries issues in her therapy for a while now. She was seeing progress in resolving responsibility conflicts with her parents, her husband, and her kids. Yet today she introduced a new issue.
"I haven't told you about this relationship before, though I guess I should have. I have tremendous boundary problems with this woman. She eats too much, and has an attacking tongue. She's undependable — lets me down all the time. And she's spent money of mine and hasn't paid me back in years."
"Why haven't you mentioned her before?" I asked.
"Because she's me," Sarah replied....