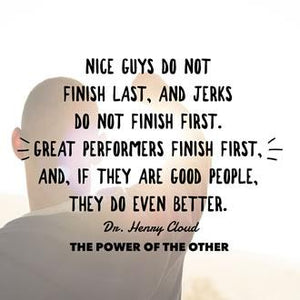 I (Dr. Cloud) had a very interesting conversation recently with a leader who accomplishes a lot and is very driven and effective. I have always been a fan of his work. We were working on a project together, and he made a reference to a particular work habit of his, logging almost every thought he has about his work into a very complicated matrix in a journal, and I asked him about it. Nothing wrong with carrying a little book around and jotting down good ideas when they come. But this was much more; it was obsessive. He said, "I think it's probably part of my anxiety disorder."...
---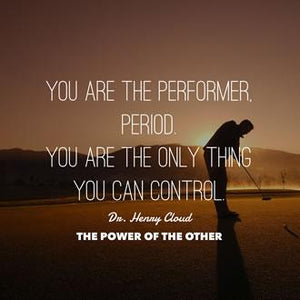 Jack Nicklaus is the greatest golfer the world has ever known. His record of major wins is unsurpassed, even years after his last victory. Winning eighteen major tournaments is a record that is likely to stand for a long time. For those of you who are not golfers, that is the equivalent of more Super Bowls, World Series, heavyweight championships, tennis Grand Slams, or any other sports crown won by a single person or team. If you're not a sports person, just call it the Oscars and think Katharine Hepburn.
Of all of his feats, one stands out to me....