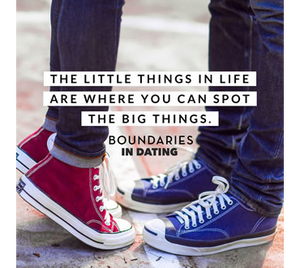 The question that many people wonder is "If I'm nice, then why do I keep attracting such jerks?" They think that something is inherently wrong with them, and sometimes they can begin to get quite hopeless over their chances of finding good friends, someone good to date, or building a great marriage.
The key to remember is that the reason why nice people attract jerks is ...
---
"Just call him and tell him that it is over," I (Dr. Cloud) said to Marsha. I had listened to her for months now about her dating relationship with Scott and how she could not stand some of his hurtful patterns. And I was getting both concerned and tired of her denial of the kind of person that he really was. I began to push her.
So she decided to do it. She called him and broke it off. As expected, he went crazy and showed up at her door begging for her to not go through with it. There were all sorts of promises of change and the usual things that people in denial say when threatened with loss of love. But she held her ground. At least for a day....
---
Many Christians fear that setting and keeping limits signals rebellion or disobedience. In religious circles you'll often hear statements such as, "Your unwillingness to go along with our program shows an unresponsive heart." Because of this myth, countless individuals remain trapped in endless activities of no genuine spiritual and emotional value.
The truth is life-changing: a lack of boundaries is often a sign of disobedience....
---
Sarah had been working on major boundaries issues in her therapy for a while now. She was seeing progress in resolving responsibility conflicts with her parents, her husband, and her kids. Yet today she introduced a new issue.
"I haven't told you about this relationship before, though I guess I should have. I have tremendous boundary problems with this woman. She eats too much, and has an attacking tongue. She's undependable — lets me down all the time. And she's spent money of mine and hasn't paid me back in years."
"Why haven't you mentioned her before?" I asked.
"Because she's me," Sarah replied....